On Friday, the 27th of May, 2016 and just three days before Memorial Day, Hawaii's Goarmyhomes teamed up with Veteran's United Dawn Luat and Joe Sosky of Honolulu Ford to dedicate Hawaii's first Purple Heart parking.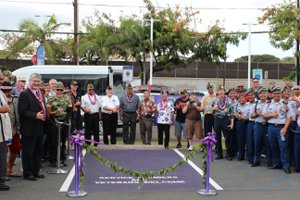 The brainchild of this unique way to honor our veterans was Joe Sosky (pictured below,) director of the handicapped and mobility division of Honolulu Ford.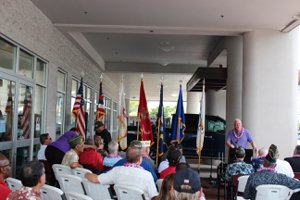 Guest speakers included the mayor of the City and County of Honolulu, Kirk Caldwell, who promised a minimum of three purple hearts stalls at various county buildings.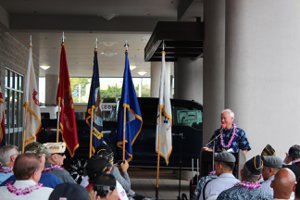 Another key speaker was Orrly Keller, commander of the Purple Hearts Association, Aloha Chapter. Orrly spoke very somberly about what it means to receive a Purple Heart. A short history lesson followed and we all learned that the Purple Heart was born when George Washington decided to honor our enlisted soldiers who were wounded or killed in direct combat. Prior to the Purple Hearts medal, only the officers would receive recognition for shedding their blood in combat.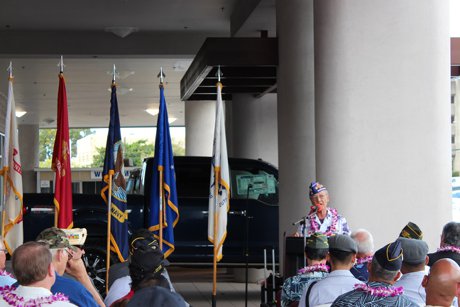 There was a little bit of rain, but the skies cleared for our honorees and the event was a success!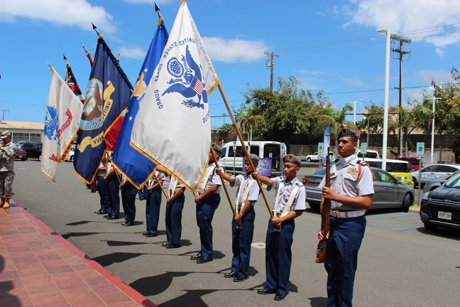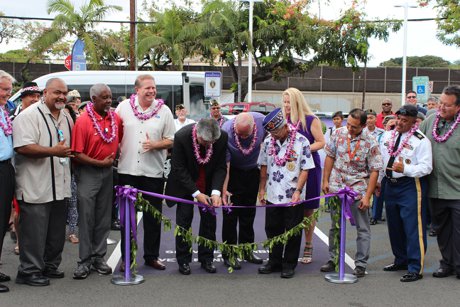 We SALUTE our veterans, active members and their families for all they do for our country!